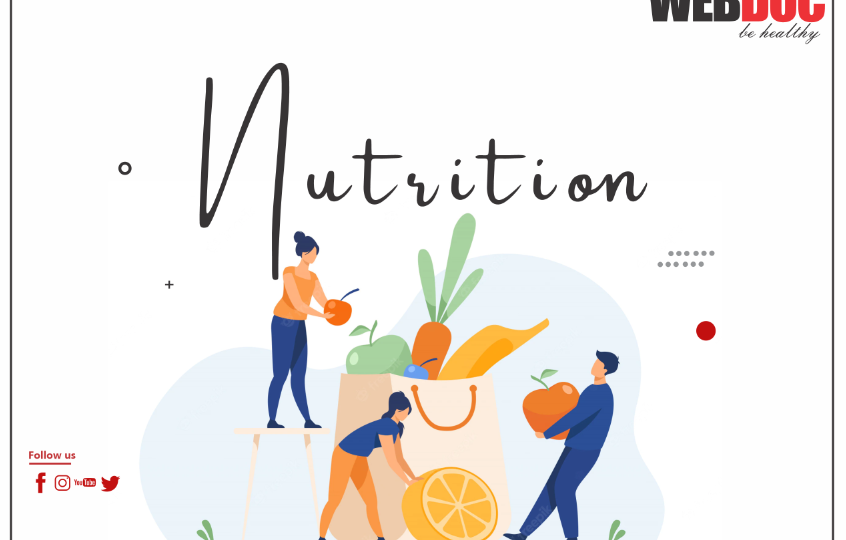 GOOD NUTRITION
"Good nutrition means maintaining a nutritional status that enable us to grow well and enjoy good health".
Balanced diet
"Diet that contains carbohydrates, proteins and fats in appropriate amount".
Classification of food on the basis of chemical composition
Carbohydrates
Proteins
Fats
Vitamins
Minerals
Classification of nutrients
MACRONUTRIENTS
Proteins
Fats
Carbohydrates
MICRONUTRIENTS
VITAMINS
Fats-Soluble
Vitamin A,D,E,K
They are fatty in nature hence insoluble in water and dissolves in fats
Body fatty tissues are the site of storage.
Water-Soluble
Vitamin-A
Also called retinol
Plant food: Green leafy vegetables, Carrots, yellow corn, sweet potato.
Animal foods: found in liver, butter, cheese, fish, meat, eggs, milk colostrum, Halibut fish (Richest source)
It maintains and forms healthy teeth.
Production of retinal pigments hence helps to prevent night blindness.
Required for normal bone development.
Helps in normal fertility.
Have a role in reproduction.
Important in immune system health by helping to body to fight against foreign particles and diseases so its deficiency makes the body vulnerable to disease and antigen attacks easily.
Helps the skin to stay hydrated, provides its moisture so its adequate amount results in the glow of the skin but if it is not efficiently utilized then results in dry, scaly, and cracking of the skin.
Vitamin-A helps in keeping the cornea healthy so its improper working or deficiency results in corneal degeneration(tissues of the cornea i.e. part of the eye breaks down which ultimately leads to eye pain and loss of vision).
Vitamin-B1
 Also called thiamine
Sources:
Plant source
Present in cereals, wheat, pulses, legumes, flour, bread, pasta, oranges, oats, nuts, rice
Animal source
Function
They regulates basic cell functions
They are involved in the breakdown of nutrients for sake of energy
If vitamin-B2 is not present in sufficient amount then there is effect on brain and heart cells as they need a continual supply of blood for their efficient working
Vitamin-B2
Also called riboflavin
Sources
Animal source
Plant source
Green leafy vegetables
Whole grains
Vitamin-B3
Also called niacin.
Sources
Present in milk, meat, legumes.
Deficiency
Severe deficiency leads to pellagra.
Symptoms of pellagra include
Diarrhea
Dementia (also hallucination)
Dermatitis
Vitamin-B5
Also called pantothenic acid.
Sources
Function
Essential component of Co-enzyme A and fatty acid synthase.
Deficiency
Dermatitis( It involves itchy, swollen, dry or reddened skin)
Adrenal insufficiency
Vitamin-B6
Also called pyridoxine.
Source
Plant source
Whole grains
Cabbage
Legumes
peanuts
oats
Animal source
Deficiency
Dermatitis(Skin irritation including skin rashes, lesions, swollen or reddened skin)
Convulsions(Violent contractions of muscles)
Hyperirritability( abnormally uninhibited response to stimuli)
Digestive trouble